Amsterdam
Amstelveenseweg 760, 3rd floor
1081 JK Amsterdam, Netherlands
+31 20 504 38 00
Your local partner in The Netherlands
Alter Domus Netherlands opened in Amsterdam in 2007 and has since grown to over 35 local employees. Our highly skilled and motivated experts in law and finance work daily with multinationals, financial institutions, alternative investment funds, and business entrepreneurs from around the world. We support them in setting up, maintaining, and managing their local businesses with our international expertise.
Our office is licensed by the Dutch Central Bank to provide the full suite of corporate services to Dutch entities and with this authorization. We strive to become your strategic partner and assist you through every stage of your structure's lifecycle. Our team consists of private equity and real estate experts and industry leaders who work diligently to reduce your risks, ensure you remain compliant, and simplify your operations so you can focus on what you do best.
Key contacts
Therese Wijnen
The Netherlands
Country Executive The Netherlands
Get in touch with our Dutch Team
"*" indicates required fields
Ebène
10th Floor, Ebène Heights Building
34 Ebène Cybercity, Ebène 72201, Mauritius
+23 04 60 53 53
Local expertise
We opened our Mauritius office in 2010 as a means to provide our clients with access to the professional teams and service lines necessary to expand their opportunities. We're proud to say that since then, we've not only maintained the same high level of expertise, but we've built upon it by continuously hiring first-class local talent to help us meet our clients' needs.
Our clients tell us that our boutique, personal approach is what they value most about our partnership. Not only do we have the local expertise required to help them achieve their goals in this unique jurisdiction, but as part of a global organization, we work to ensure their capabilities are optimized around the world.
Key contacts
Sum Tze Sheng
Singapore
Regional Director Asia Pacific & Country Head, Singapore & Mauritius
Get in touch with our Mauritius Team
"*" indicates required fields
Birkirkara
Vision Exchange Building
Triq it-Territorjals, Zone 1
Central Business District
Birkirkara, CBD 1070 Malta
+356 22 05 1000
On-the-ground expertise
When we opened our office in 2010, we understood that Malta's appeal amongst private individuals and corporations was steadily growing. As the Maltese government continuously enacted business-friendly legislation, we knew the country had the potential to become even more appealing. So, we went exactly where they needed us to be. We are now proud to serve some of the largest clients across alternative asset classes in Malta.
We are also proud to provide our clients with co-sourcing and depositary services. Following the implementation of the AIFM Directive in July 2013, Alter Domus was one of the first professional services providers to uniquely position itself as an AIFMD compliant depositary. Naturally, these initiatives were made possible through continuous collaboration with clients, discussions about their needs, and ultimately having the talent in place to deliver value.
As the economic landscape changes, we will continue adapting to ensure our clients are provided with the services they require. Our adaptability and proactivity combine to allow you to keep focused on your business in Malta and beyond.
Key contacts
Przemyslaw Koger
Malta
Country Executive Malta
Get in touch with our Malta Team
"*" indicates required fields
15 Boulevard F. W. Raiffeisen
L-2411 Luxembourg
Grand Duchy of Luxembourg
+352 48 18 28 1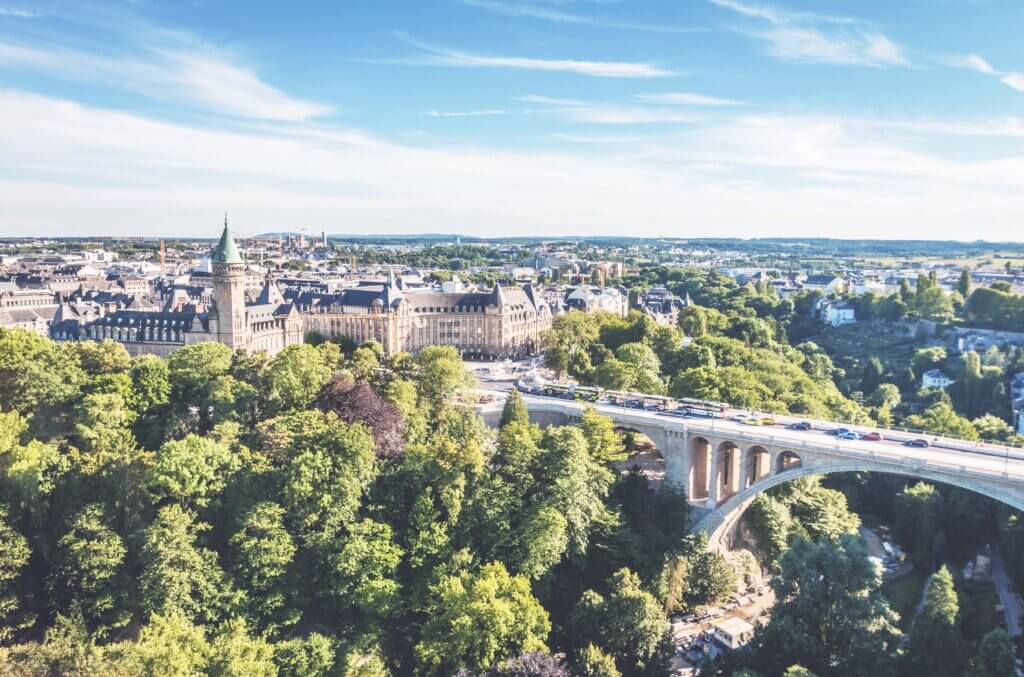 Poised to support your ambitions in Luxembourg
Luxembourg is where Alter Domus got its start more than 20 years ago. Today, we're proud to be one of the top fund administrators in the country with well over 1,100 professional employees serving our diverse range of clients from our headquarters.
Take advantage of opportunities
We work diligently to make sure our clients can benefit from the immense opportunities available in the area. Whether you're an asset manager, asset owner or financial institution, there are a vast array of possibilities that we're able to help you take advantage of.
At Alter Domus, we're committed to providing clients with a comprehensive, flexible and truly vertically integrated service. The addition of our third-party AIFM Services further expands our capabilities to service asset managers seeking a one-stop-shop solution across the European alternative funds market.
Key contacts
Sandra Legrand
Luxembourg
Regional Executive Europe & Asia Pacific
Bruno Bagnouls
Luxembourg
Head of Sales & Relationship Management, Europe & Group Head of Sales Operations
Get in touch with our Luxembourg team
"*" indicates required fields
Vilnius
Business Stadium North, 7th & 8th
Šeimyniškių str. 19-801, 09234
Lithuania
+370 5 251 1200
Supporting your growth
Alter Domus Lithuania opened in Vilnius in 2021 and it plays an important role in supporting our growth and the growth of our clients. Alter Domus selected Vilnius as a strategic location based on its proven track record of global business operations centers and access to talent.
Alter Domus' Lithuanian office is a center for client service delivery and critical group functions, which include HR and technology. The office has rapidly integrated itself as part of Alter Domus' organization, recruiting experts who pride themselves on delivering exceptional service at regional and global levels.
Key contacts
Laura Kavaliauskaite
Lithuania
Country Manager Lithuania
Get in touch with our Lithuania Team
"*" indicates required fields
St. Helier
3rd floor, 37 Esplanade
St. Helier, Jersey
Channel Islands, JE1 1AD
+44 1534 826 000
Local expertise
When we opened the Alter Domus Jersey office in 2008, we understood that our clients would need us there to help take advantage of the potential opportunities country presents. In order to ensure we continue maximizing opportunities for our clients, we work closely with the Alter Domus UK and Alter Domus Guernsey offices. This is the beauty of being part of an international network, where knowledge and expertise can be consistently leveraged to meet our clients' needs.
Our local team has a wealth of combined experience in alternative asset administration for private equity, real estate, infrastructure, and debt. Today, we have 130 employees solely dedicated to serving our clients in Jersey and administer over 650 structures with assets in excess of $21bn.
Key contacts
Graeme Roberts
Jersey
Country Executive Jersey
James Brasher
Jersey
Regional Director Europe
Get in touch with our Jersey Team
"*" indicates required fields
Milan
Wellio Milan Dante
Via Dante, 7, 20123
Milano MI, Italy
+39 327 701 6970
Specialist support
From our office in the heart of Milan's financial district, we offer our partners a range of solutions to support them in the incorporation and day-to-day operations of their diverse entities. Established in 2022, our Italian office helps you seize the growing number of alternative investment opportunities in the country by offering compliance, corporate, governance, and accounting services.
Our team has a critical understanding of local markets and regulations necessary to provide services through the entire lifecycle of your entity, from formation to liquidation. In addition to our experts, our extensive network of lawyers, banks, accountants, and tax advisors in Italy supplement our solutions through their familiarity with the different types of investment structures and asset classes in the Italian market. Regardless of your investment ambitions, our local team in Italy will help you bring your ideas to reality.
Key contacts
Christian Iuliano
Italy
Country Executive Italy
Get in touch with our Italy Team
"*" indicates required fields
Dublin
118 Lower Baggot Street,
1st Floor
Dublin 2, D02 AW89
Ireland
+353 1 4866600
Cork
1st Floor, Building 2600,
Avenue 2000
Cork Airport Business Park,
Co. Cork, T12 EE36 Ireland
+353 21 240 7109
Local support
When we opened our Dublin office in 2011, we understood that Ireland had become both an appealing destination for multinational corporations, as well as an ideal location for the global aircraft leasing industry. We've increasingly seen our clients, particularly in the US, focusing on Ireland as a potential domicile for their European funds, considering Ireland's already dominant position in the UCITS and hedge fund market. We knew we could serve our clients in Ireland by providing them with local solutions to their needs, especially when it came to regulatory and compliance matters.
In 2016, we expanded our local offering to include Fund Services, making us the first independent Real Estate, Private Equity, and Debt specialist provider authorized by the Central Bank of Ireland to provide fund administration services.
Offices in Dublin & Cork
In 2017, we opened our second Irish office in Cork. We attribute our rapid growth and expansion to our client focus and uniquely integrated services. Alter Domus' global network of professionals is far more than a group of people working under the same banner; we are fully involved teammates and our clients attest to that. This allows us to offer comprehensive proposals to clients across jurisdictions by leveraging the capabilities of experts in our various locations. This level of integration, collaboration, and communication across offices and business lines is one of the things clients enjoy most when working with us.
In 2021, we rounded out our offering by launching our third-party AIFM and specialized depositary services in Ireland. At Alter Domus Ireland, we're incredibly proud of how far we've come. We strive to continue serving our clients in pragmatic and forward-thinking ways. By having a partner who understands the ins and outs of your specific industry, you can rest assured that you will be in excellent hands.
Key contacts
James McEvoy
Ireland
Country Executive Ireland
Conor O'Callaghan
Ireland
Head of AIFM Ireland
Get in touch with our Ireland Team
"*" indicates required fields
St. Peter Port
North Suite, First Floor
Regency Court
Glategny Esplanade
St Peter Port, Guernsey
GY1 2NH
+44 14 81 74 22 50
Local expertise
When we opened our office in 2009, we understood that Guernsey's alternative investment fund industry was on the rise. We are now proud to be one of the largest fund administrators in the country by assets under administration.
Today, our clients span infrastructure, real estate, private equity, and debt asset classes. Because of this level of diversity, we've created dedicated teams with genuine investment class experience. While these clients continue to utilize the country's private placement rule for distribution within Europe, we've also seen significant fundraising from US and Asian investors, often via managed accounts and fund-of-fund structures with global investment mandates.
Key contacts
Tom Amy
Guernsey
Country Executive Guernsey
Get in touch with our Guernsey Team
"*" indicates required fields
Nicosia
11 Limassol Avenue
Galatariotis Building
2112 Nicosia, Cyprus
+357 22 465151
Hands-on support
We opened our Cyprus office the same year the country adopted the Euro and four years after entering the European Union. The country has always been a strategic jurisdiction, but we saw these changes as solid opportunities for our clients. We knew that if our clients went to Cyprus to leverage these capabilities, we would need to be there to help make it all possible.
Alter Domus is the only global fund administrator in the area with a locally-based team providing fund administration services with an ISAE 3402 SOC Type 2 certification and using a specialized software for funds. Not only are we part of a global organization with deep expertise enabling fast and exceptional service, but we also pride ourselves on taking a local, tailored approach to all of our client relationships.
Key contacts
Georgios Michael
Cyprus
Head of Operations at Alter Domus Cyprus
Get in touch with our Cyprus Team
"*" indicates required fields